How to get the classes you want without shedding years off of your life.
It might just be the indecisive NC weather, but it seems like we're approaching the end of the school year! That's right, only one more month of excruciating Mondays and nights in Davis. If you're not hit with the nostalgia of senior year, you probably have to register for classes. I created this guide so that you don't end up doing something like clicking on the wrong button when you're registration time starts (I may have done this).
Step 1: Check Your Time
Time to pull out your four-leaf clover, because this part is all luck. I heard a rumor that UNC gives you two good times, two bad times, and two okay times, but this still has to be proven. Make sure you know your registration time and plan accordingly! Pro Tip: If you have a 9:00 a.m. registration time, you will probably get into that 300 person class. Just sayin'.
Step 2: Make your schedules!
For me, this is the most fun part of the process (I am saying this as an experienced online shopper). Here, you can at least pretend that you're considering taking 8ams. In my opinion, Connect Carolina's schedule planner is the best way to schedule classes. You can access it by clicking Plan -> Shopping Cart -> Schedule Planner (located underneath the search button).
Step 3: Wait
So you know your registration time, filled your shopping cart up the wazoo, and made realistic schedules for yourself—now what? Well, all you can do is wait… and get ready for the madness that is class registration.
Step 5: OHMYGOSHCLICKCLICKCLICK (AKA REGISTER)
All that time spent hovering over the button has come to this! I would use an online world clock to be sure you aren't clicking too early or too late. My only advice for this part of the registration process is to click like you're semester depends on it.
Step 6: Celebrate!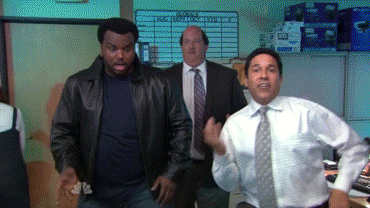 Congratulations, you are registered for another semester at UNC! If you don't get the classes you want, don't freak out. Just keep an eye out for those classes throughout the rest of the semester and summer.
I hope this post helps relieve at least some of the stress you're feeling. It may sound cliche, but things always work out in the end.