Freshman college move-in day… crazy, right? Seems like just yesterday you were working up the nerves for your first day of high school. Well, that's definitely how I felt. But it's happening. In fact, today marks just 50 days until first-year move-in weekend! Does preparing for this monumental day seem overwhelming? It doesn't have to be. Here's my insight on how to pack for college like an upperclassman.
There's Two Types of People…
This time two years ago, I probably already had my hallways at home lined with all the necessities… and then some. Queen of overpacking, it's safe to say I didn't nail the concept of simplicity. But you live and you learn, right?
While packing for college there's the over packers and the under packers. There's the ones, like me, that read every blog and Pinterest post on how to pack for college on the face of the internet and began packing from the moment they got their housing assignments. On the other hand, there's those that figure they can get all the necessities in a suitcase the night before. Don't be either of these people – find a happy medium.
Seriously, you'll thank yourself if you manage to find that perfect balance between the bare minimum and way too much. It's definitely not too soon to start thinking what you're going to bring with you into the next stage of your life. But that doesn't mean you need to keep piling things up all summer long. It just gives you more time to think about strategic ways to make your dorm the best home it can possibly be!
Step #1: Talk to Your Roomie
Microwave, mini fridge, rug, curtains, futons, extra shelving – these are all the things you don't need two of. Communicating with your roommate in advance will not only make packing and moving in easier, it will also give you added space in your dorm!
Step #2: Look into RHA Enhancements
This is a super cool perk of living on-campus! You can check out 'enhancements' from your community office, including cookware, cleaning supplies, board games, DVD's, and more with your One Card! Most enhancements you can keep for up to 48 hours and can check out as many times as you want throughout the semester.
So if you were planning on bringing that cupcake pan, mixing bowl, and whisk just in case you wanted to surprise your roommate on their birthday – leave it at home. If you have a meal plan, you probably won't be cooking that often anyway, so it's better to take advantage of this great resource!
Step #3: Remember that UNC isn't a Deserted Island
If you forget something, I promise everything will be okay. We have a Target essentially on-campus, as well as a Walmart and Harris Teeter just a short drive away. Amazon prime will be your best friend, and students get a discounted rate!
This is also a great way to make friends. Knock on your neighbor's door, introduce yourself, and ask to borrow their (whatever you forgot). Maybe this is how you'll meet your future bestie, you can thank me later.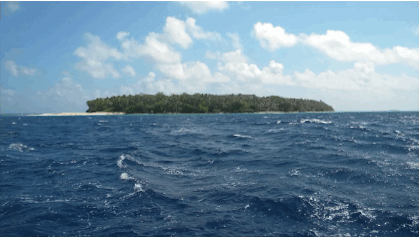 End Goal – Keep It Light
Repeat after me: you don't need to bring your whole closet on move-in day. I know, NC weather is bipolar and you never know what you're going to get. But you will not need your whole winter wardrobe before Fall break.
If you're anything like me, you'll live in t-shirts and norts in college. And from the amount of free Carolina blue t-shirts you'll get at sporting events, extracurricular activities, and just walking around on campus – you don't need to stock up. Seriously, I had to send some of my free t-shirts home this year because they didn't fit in my drawers…
When you're packing your things, really ask yourself if you'll need it all. If you're packing something that you may need in only one very specific situation, you can probably leave it at home. Worst comes to worst, you can get your parents to mail it to you!
Trust me, packing light is the way to go. Whether you live on the 1st floor or the 10th floor, you don't want to be lugging two car loads full of things you'll probably never touch up and down the stairs in 100-degree heat. Your family will definitely thank you if you minimize the work for them… right Dad???