UNC First-years and South Campus make up an iconic duo matched by few. While living on South Campus may have it's pros and cons, there's one thing that's for sure – if you're going to live on South Campus, you better put on your walking shoes. As a Hojo vet, I'm here to give you all the inside deets on your future commute to class.
The Facts
Okay, so your room isn't exactly located right next to your classes, but chances are your house wasn't any closer to high school. Depending on where you're going and how fast you walk, it will probably take somewhere between 12 – 20 minutes to get to class (you'll learn your own art of slimming it down as much as possible so you can get those extra seconds of sleep before your 8am). You can get to any Franklin Street essential in under half an hour by foot – and that's a pretty generous number, it shouldn't take you that long.
Franklin Street is the most northern part of our campus, everywhere you need to go should be somewhere between the Dean Dome and Franklin Street. That's less than a two-mile span. So while it may seem like we have a dauntingly huge campus, you'll get used to it super quickly and it will seem like nothing in no time!
The Tactics
Personally, I loved getting my steps in and making the hike to class every morning – but it's not for every one or every day. Just like you weren't forced to walk to school in high school, you certainly aren't forced to walk to class in college!
The Bus 
The Chapel Hill Transit is a resource that is FREE to all Chapel Hill residents and it will be your best friend, especially on a rainy day. There are a lot of buses and it seems scary at first but we've all been there, clutching our suitemates on our first bus ride, unsure if we would be getting off on Mid-Campus or Mid-Raleigh. Fear not, because most of the buses you don't pay for don't leave the Chapel Hill-Carborro area, so worst comes to worst you'll be back at your original stop within an hour.
The only buses you need to know about immediately are the U and the RU and they both make a big circle around our campus in opposite directions. The P2P is like the night owl version of these, operating from 7pm to 4am to satisfy whatever late-night adventure you'll be going on. Download Transit (includes the P2P) or NextBus (a little more user-friendly in my opinion) and you'll be set! You can even follow your location on the app while on the bus so you know exactly when to get off. When it's time to get off the U or RU, pull down the yellow cord to 'request a stop'.
Fore even more about buses, read this!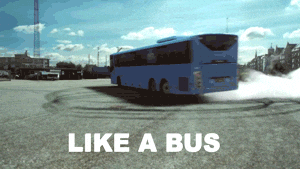 Bike
Whether you bring your own bike to campus or not, you can bike to class! Yep, you read that right. Thanks to the handy dandy Tar Heel Bikes, you can find a bike rack near you, bike to your class, and then drop it off at a rack near your destination.
Warning: UNC is notorious for its uneven bricks. Which, as you can imagine, doesn't mix particularly well with two-wheeled vehicles. But that really doesn't stop the large portion of the population that loves to bike around campus. In my opinion, this method requires a lot of skill and talent that I just don't have – but hey, it's an option!
Trying to decide whether you need to bring your own bike to campus? Read this!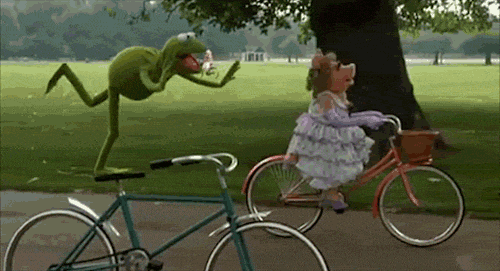 Make a Friend
If you make the same commute every day at the same time, chances are you'll start recognizing the faces of the people around you. Make friends with them – it makes the walk go by way faster!
If you're in a primarily freshman class, ask a classmate if it's their first class of the day. If it is and if they're also coming from South Campus, this can be a super helpful way to get a study session in without noticing it. Okay, I realize how nerdy that may sound, but seriously, sometimes you don't have time to meet-up outside of class to discuss things you're confused about and it can be incredibly helpful to have someone catch you up on classes you may have missed.
Another reason to make a friend for the commute? You'll have someone to check on you during those inevitable 'one or two' mornings you oversleep. Maybe that "you coming?" text won't pull you out of your deep slumber, but it's better than nothing.
Stay On-Campus
Don't go home multiple times during the day if you don't need to. Stay on-campus during breaks between classes, or the time between classes and evening extra curriculars. There are a billion locations calling your name to be your home for the next hours, let them! The union, one of the many libraries, the quad on a sunny day – you name it!
Not only does this save time and energy, it also allows you to crush procrastination. You'll be more focused to get work done when you don't have your cozy bed enticing you to climb in and watch Netflix. Or maybe you give up and take a nap in the UL, it happens to the best of us.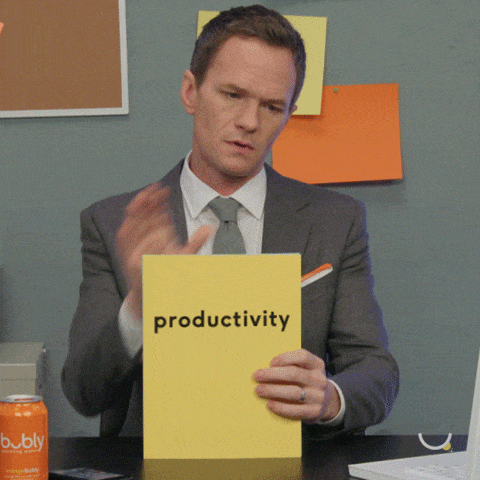 The Pros 
The Dean Dome – South Campus is home to my personal favorite on-campus location, the glorious Dean Smith Center. That means you can get there 20 minutes earlier than your upperclassmen friends to snag that front row spot on the risers!
STEPS! – With the hike to class, you'll hit 10,000 steps in no time. Who needs a gym when you've got your commute to burn your cals!
Next year, you can't get further from classes – Excluding the B-school, there's literally no dorm further from your classes than those on South Campus. So if you stay on-campus, the commute will never get any longer. Even if you're in Morrison which is just up the hill, you'll save a solid five minutes not having to wait for that pesky intersection.
Meeting people – as described above, this is a great way to meet up with people outside of classes. Who knows, maybe you'll meet your future bridesmaid on your walk to class!
Free daily tour of the campus – UNC is a beautiful campus, so consider yourself #blessed to get to see the scenes on your walk to class!
South Campus is a super fun community filled with eager freshman, which totally makes the commute worth it! I have so many incredibly memories associated with South Campus and I know all of you will love it just as much as I did!