We know you're super excited to be on campus. For #UNC22, welcome! For all our upperclassmen, welcome back! The first week of the semester is easily one of the best times of the year. Most classes involve just going over the syllabus, you're reuniting with friends you haven't seen since May, and most of all, all the Week of Welcome activities are happening! The Week of Welcome (aka WOW)  is an event put on by the New Students and Family Program. This week is meant for students to adjust to life at Carolina, as well as experiencing everything Carolina has to offer. Here are a few of my favorite WOW activities:
Arguably the best benefit from the week- all the free food. If there's one thing I learned my freshman year, it's that meal swipes are VERY valuable at the end of the semester so saving any swipes you can is the way to go. Throughout WOW, you can find food in almost every corner of campus. My first year, my roommate and I challenged ourselves to find a free dinner every night! UNC is blooming with diversity, and with that comes different religious groups. I'm not saying you need to convert or anything, but each religious group on campus traditionally hosts a dinner to welcome new students. You don't need to have the same beliefs, just an open mind and a desire to meet new people! Another way to go is to follow the #phreephood accounts. The twitter and Facebook page updates regularly with where you can find your latest snack. My one suggestion is to get there early, trust me you're not the only Tar Heel that will be thinking the same thing. Last year I went to Chipotle with the Chancellor. By the time I got to the front of the line they didn't even have plates left :/
But Carolina is all about balance, so to offset all that free food, make sure to join one of the Campus Rec sponsored activities. They'll have sessions in everything from pilates to zumba, so grab a friend and go to the SRC! You don't think the freshman 15 is real until you're sick at Campus Health and they weigh you and you've somehow gained 25 pounds. Not saying I'm speaking from experience or anything.. Yikes. Anyway, make sure you pick up healthy habits from the start. Make your roommate your workout buddy so you can keep each other in check. The buddy system didn't fail you in kindergarten, and it won't fail you now.
Who says academics have to be boring? The UNC Libraries sponsor fun events such as button making and mini golf. What better way to make fun memories inside the UL than with putt putt? At least when it's midterm szn and you're pulling an all-nighter, you'll be able to look across the room and remember the simpler times when all you had to worry about was getting a hole in one. As far as the buttons go, every UNC student has a north face, so make sure you add buttons to your backpack to stop it from getting lost in the crowd! Also new this year are all the makerspace activities! If you haven't already stopped by, check out the BEAMakerspaces. You can do anything from 3-D print to cutting out your own stickers, so it's definitely worth making time for. Aside from that, many academic departments host informational events (again with free food) to help those who still aren't clear on what they want to study at Carolina. You'd be surprised at all the cool majors this school offers.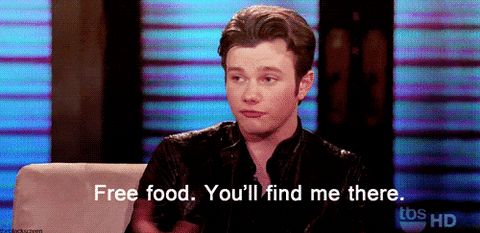 Those are just a few highlights of the week, but if you want to see a schedule for all the events, check out the guidebook from NSFP!