Let's be real, with all of the social and academic pressures of college, cleaning your room starts getting pretty low on the list of priorities, but having a clean room can improve both your mental and physical health. Not only that, but it will keep your mom from yelling at you when she comes to visit for family weekend (personal experience, not fun). So, without further ado, here are some tips for keeping your room clean.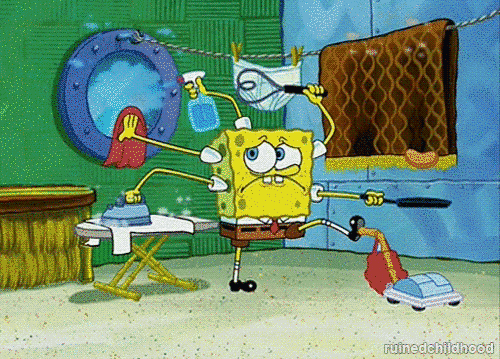 1. Make good use of the community office's rental options
In every community on campus, there's an office that can help you if you locked yourself out, need something fun to do or require cleaning supplies. You can rent out vacuums, brooms and Swiffer mops. It may not seem like it'd do much, but you'd be surprised at how much better and cleaner a quick sweep can make your room look and feel, and it really doesn't take that long. Plus, renting it means that you don't have to buy it yourself, which is wonderful because if there are two things college students hate, it's spending money and cleaning.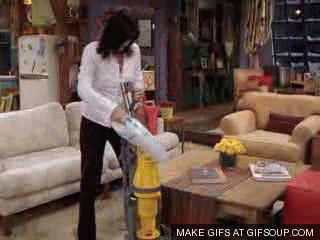 2. Make a cleaning schedule with your roommate
If I don't put something on my calendar, it doesn't happen. That's just how it is. Scheduling a certain time to clean ensures that you don't keep putting it off by saying "oh yeah I need to do that sometime," and then immediately forgetting about it. If you want, you and your roommate can turn it into bonding time. Just put on a great room cleaning playlist full of middle school throwback jams, and what was once a chore becomes a party.
3. CLEAN THE BATHROOM
This obviously doesn't apply if you're in a hall-style dorm or an eight-person suite, but if you live in a four-person suite or an apartment, the bathroom gets filthy, and it gets filthy fast. The good news is that cleaning the bathroom isn't as difficult as you think. For instance, if you want to clean the shower, just get a spray bottle of shower cleaner (yes, that's really what it's called. It could not be easier), spray it in there, wait a few minutes and use the shower head to rinse it off. Also, invest in some disinfectant wipes, as they can be used to clean just about everything in the bathroom, from toilets to sinks to shower heads.
4. Wash the dishes as you use them
I'll admit that I'm kind of bad at this one, which is weird because I'm good at everything except modesty. I don't know what it is, but there's something in my brain that says if I leave the dishes there long enough, they'll eventually just go away. This is obviously not true, and the pile just grows to the point that I'm praying for an apocalypse because at least then, I won't have to wash them. In suites, this is an even bigger problem because there's only one sink, and if your roommate finds themself unable to brush their teeth because of the monument to slobbiness you've built in and around the sink, there can be some tension. If you wash the dishes as you use them, however, it's only one plate or bowl at a time as opposed to a daunting mountain. It'll take a few minutes instead of half an hour, and it'll be so worth it.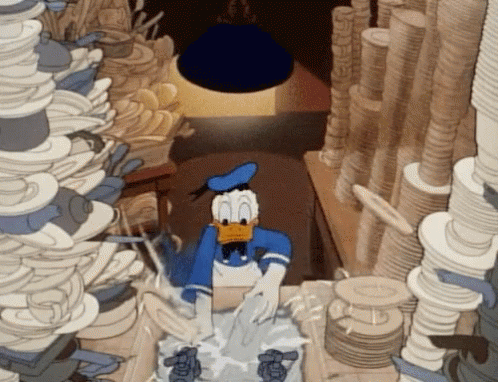 5. Make your bed
Not only does making your bed make your room look a little less sloppy, it also makes you feel better and be more productive. If you make your bed right when you get up, you're less likely to get back in it and go back to sleep. It also makes you less likely to lay down and take a nap later in the day. I love naps as much as the next person, and sometimes they're necessary, but they can also be counterproductive if you really need to do work. Making your bed is a simple, quick thing you can do to make your room look better and help you feel better.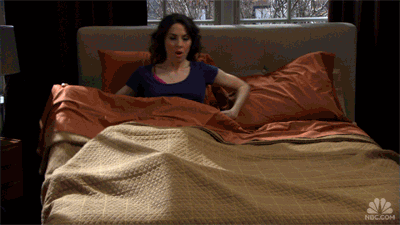 College can be stressful and busy, which can make cleaning your space feel pointless and time-consuming, but the benefits of having a clean place to live are very important and can greatly impact your physical and mental health.