An Open Letter To The Undecided Major
We all go through a phase of trying to figure ourselves out.  In college, a huge part of that is deciding on a major.  Some people step onto campus knowing exactly what they want to do, and others (like me) have absolutely no idea where to even start. If you came into UNC as an undecided major, you're not alone. So, for all of those confused students out there, this one's for you! Here are five tips for finding the major of your dreams!
General Education Requirements
Looking at a long list of gen-eds could make anyone *scream internally*. It may seem like a lot, but having to take a wide range of classes is the best thing to ever happen to an undecided major! Gen-eds make you broaden your horizons and get out of you comfort zone. It gives you a chance to "shop around". So, pay attention! You may fall into something you never thought would peak your interest and it could turn into your future major. (Even people who know exactly what they want to do can use gen-eds to find minors during their time at UNC).
Talk It Out
Talk to friends and see what they love about their major! Often times we surround ourselves with people who have similar interest, so who better to ask than your closest friends on campus?  Even if you don't share the same academic interest, they might be able to share all the signs that told them their major was the right one for them. That way, you can be on the look out for those same signs yourself!
Ask The Experts
Speaking with professors or making an appointment with Academic Advising is always a good call! When you're registering for classes or looking at list upon list of majors and minors, it can be intimidating. So, why not ask someone who knows the ropes? A trusted professor or advisor can give you a detailed idea of what the track for a specific major or minor could look like for you. That way, you have a better understanding of what you might be getting yourself into!
FYS (First Year Seminars)
*Only for First Year Students*
Being a first year can be overwhelming, but First Year Seminars are meant to help you ease into the college experience. The professors teaching those classes know that they are signing up to be a resource for students who are not only acclimating to their class but to UNC and the college experience as a whole. These courses tend to fulfill a ton of gen-eds and the small class size gives you a more one on one experience with the material! All of this can help you inch closer to finding your major and making your first year a breeze!
Take A Deep Breath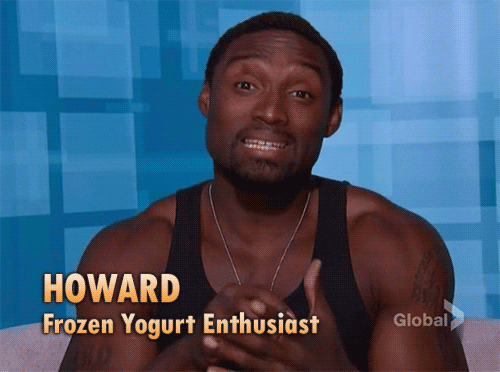 In the end, take a deep breath. You have time to figure all of this out! For now, become an expert in frozen yogurt! Go down to Yo-Po and try all the flavors until you figure it all out. You are a brilliant human who is at UNC for a reason, so don't sweat it! In a few years, you'll be walking across the stage at graduation and laughing at the fact that you ever wondered what to do in the first place.