You're in the full swing of things at college. You've found your people here at UNC and now high school seems like a distant memory. You swore to your friends back home that you'd keep in touch, but it's just not happening the way you imagined. So what now?
You're Friends Feel the Same Way
It's hard to put it into perspective, but all your friends in high school have closed that chapter of their lives, and they're all on to bigger and better things. So don't feel like its your fault that you're growing apart because it's definitely not.
Communication is a two-way street and it takes effort on both ends, there's nothing stopping your friends from reaching out to you. But this goes back to the fact that they're busy/stressed/overwhelmed too and they probably have very similar feelings that you do.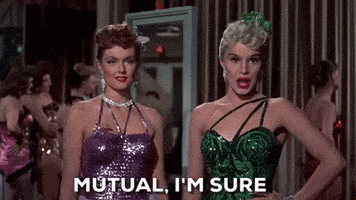 Not Talking Doesn't Mean Not Caring
The fact that you're thinking about them and concerned about your friendship already shows that you haven't lost interest. Just because you don't have time for deep hour long chats about your lives and constant updates on your whereabouts doesn't mean you don't want to maintain the friendship.
You're very very busy and it's completely understandable for you to forget about shooting your hometown friends a text every so often. That never compromises the fact that you guys have created an amazing bond that's sure to last a lifetime.
You Don't Have to Talk 24/7
Even though you probably talked at all hours of the day in high school, that's not realistic when you're in very different places. Again, less communication is not a sign of growing apart – it's only a sign of growing up.
If you have time to squeeze in a FaceTime sesh each month or so, that's a great way to reconnect with your besties. If not, a quick 'hey I'm thinking of you' text every now and then will go a long way!
Fall Break is Around the Corner!
Coming home is the best because you have so many people to get lunch with and catch up! Honestly not talking all the time makes these hang outs much more fun because you have way more news and life updates to discuss.
Not every school has the same fall break (it's actually pretty rare that they'll line up), so you may only get to see your friends who still live near your hometown. But for Thanksgiving everyone will for sure be home and you'll get to have an even bigger reunion.

Realistically, you just won't stay in touch with absolutely everyone you thought you would on graduation day. But going to college does show you which friendships you care enough about to fight for – because it requires a lot more effort than it did last year. As they always say, distance makes the heart grow fonder!