"Rival (noun) – a group that competes for superiority due to jealousy or bitterness despite the fact that Carolina is the University of National Champions, and no one will ever top that title. – dictionary.com" – Kalina MacKay
Let's get one thing straight… The UNC-Dook rivalry is THE best rivalry in college basketball. However, those pesky gothic devils aren't the only ones that UNC has beef with. Being the top-notch university across the board has its perks, but it also comes with many haters. Here's your inside guide to all the schools that we love to hate:
Dook
Okay, obviously this is a big one. Being only eight miles down Tobacco Road, we run into these guys a lot. And they're the absolute worst. I'm not going to go into a lot of depth here because I'm sure you all know lots about this rivalry, but if you don't: here are some resources to study up. Hating dook is a rite of passage here at UNC, if you don't… "you can't sit with us".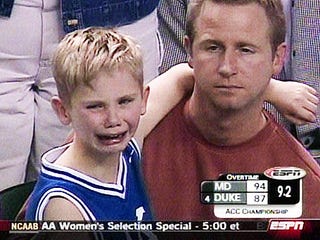 Maryland
Before the Blue Devils there was the dreaded Terps (honestly #blessed that our mascot isn't a terrapin, how unfortunate). This rivalry began in 1954, when the Heels used to play men's basketball in Carmichael arena. While I can't say I ever personally witnessed this rivalry, it existed when Maryland was one of the most competitive teams in our conference. Upon leaving the ACC in 2014, we began to forget about the Terps. However, women's lacrosse still has major competition with this school, as they often face each other towards the end of post-season.
Villanova 
Ha… the ultimate source of heartbreak and tragedy are the Villanova Wildcats. Let's set the scene. April 4th, 2016, the National Championship game. Looking like an impossible victory for the Heels, there was 14 seconds left and we were down by three. Through some form of twisted miracle, Marcus Paige made the craziest three-point shot that probably would have never gone in without the pressures of this being a national title game. So now there is four seconds left in the game and the Heels are thinking there's no way the game doesn't go into over time… right? Wrong.
Villanova answers back with an immediate, buzzer-beating three silencing all Heels across the nation, and cuing immediate yellow and white confetti. The title was dangled in front of our face and then immediately ripped away.
Lucky for us we came back with the best redemption story of all time in the 2017 tournament, but that doesn't void the fact that this game sucked…
Miami
So this one totally comes from a place of personal hatred, and the average Tar Heel probably wouldn't consider the University of Miami our rivals at all – but I'm bitter so I'm going to share. It was February 27th, 2018, Joel Berry and Theo Pinson's last game as students in the Dean Dome. While Miami has a decent team, being senior night and going into the NCAA tournament, we should have beaten them with no problem.
As you probably assumed, this wasn't the case. Now maybe I'm a sore loser, but it was the worst possible way to lose – you guessed it, a buzzer beater. A very 'Nova-esque situation: it looked like we were going to take a defeat, but our hero Joel Berry hit the perfect 3-pointer with only five seconds left in the game that tied it up. Thinking we were going into overtime the crowd went nuts – and an instant later, total silence. It was over, they somehow managed to answer with a 3-pointer in under 5 seconds.
The saddest thing about this game was afterwards Joel and Theo gave their traditional senior speeches. And they were SO disappointed that they 'fell short' for us. Those words really hit home – I don't think there was a dry eye in the student section. (luv you 5ever Joel & Theo)
The next day some Miami fan had the audacity to make a geofilter for the UNC region about a "hurricane warning"… Soooo yeah Miami isn't technically a rival, but I really hate them.
NC State
Ugh. This is a very one-sided rivalry (hence why it's last on this list), but you need to be prepared because you'll definitely run into it. I think from State's perspective, they hate us as much as we hate dook. Which I'll honestly never understand, but that's the way it is.
The Wolfpack is a very… passionate… group of people, and they are very outward about their spirit. They really, really hate Carolina, and love expressing this hatred. The best way I know how to describe this relationship is that State is like our annoying little brother that's always trying to start something. So people will often call our matches 'rival games', which may be the case on their end, but for us – we know that Dook is the real target.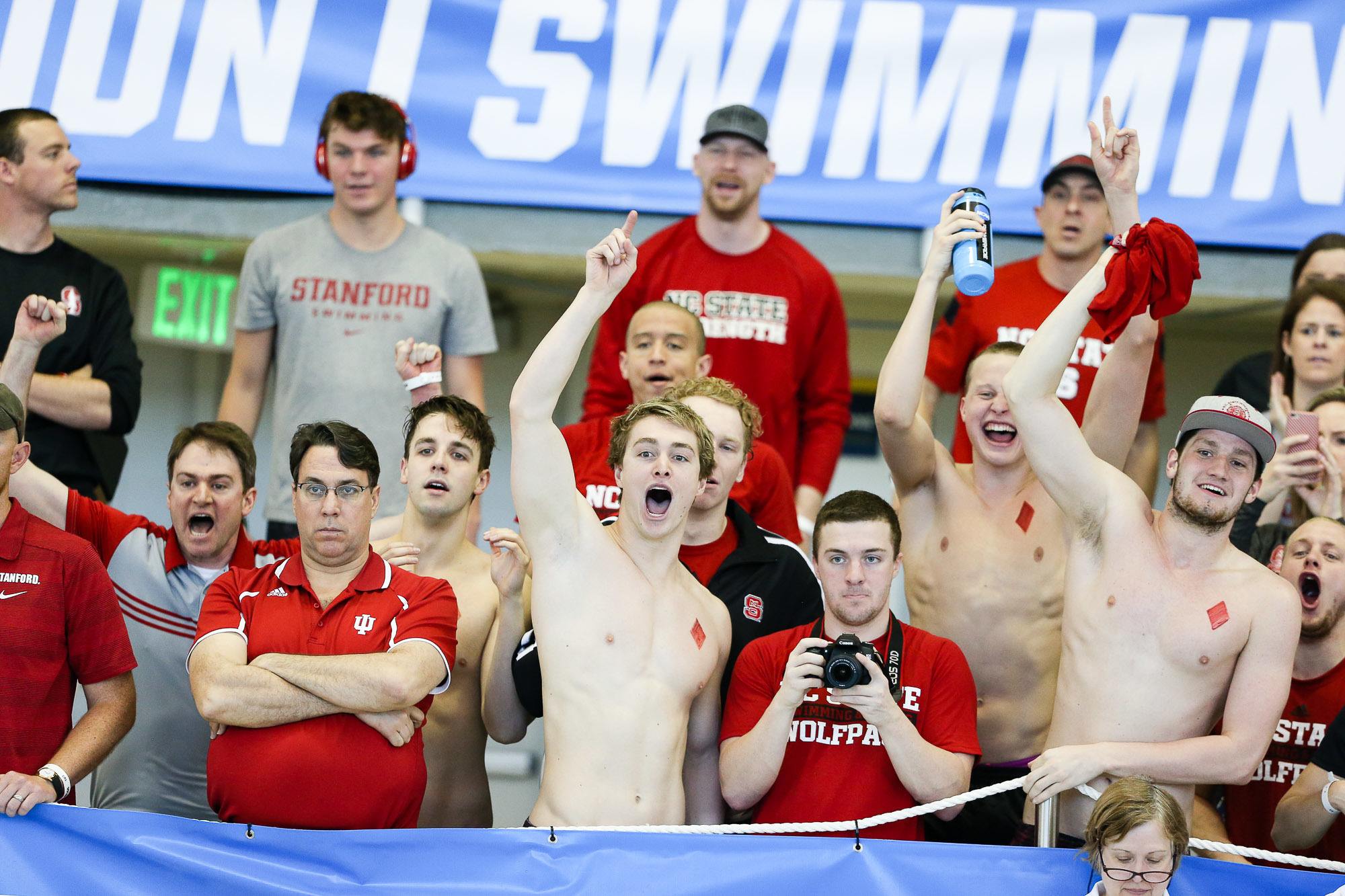 The energy around 'Beat Dook Week' on campus is this indescribable feeling that none of these other schools on this list can match. But it's okay to have some hard feelings towards other universities who have done us wrong. Being a Tar Heel means being the good against a lot of evil…