You asked, we answered! This blog goes out, specifically, to Komal. You wanted tips on how to make it through your first day at Carolina, and we've got answers for you. Follow these and you'll have an FDOC better than the one in Ned's Declassified.
Know What FDOC Means
How do you spot a first-year? They don't know the Carolina lingo. Don't be that kid. Every year, the DTH sends out a first-year guide to all things UNC. In it? All the Carolina abbreviations. I'll highlight some of the basics for you. First of all, the DTH is the Daily Tar Heel. It's our on-campus newspaper that's totally student-run (make sure to sign up for it if you believe in the future of journalism)! They publish new stories every day, from sports coverage to social activism. Make sure to check your mail over the summer for your special copy and read up on all the acronyms. Once you get to Carolina, you'll be hearing a lot of FDOC. FDOC stands for the First Day of Class. Towards the end of the semester, you'll hear this replaced with LDOC (Last Day of Class). All of your friends will ask you how your FDOC went, so don't be caught off guard! It's also a tradition to drink from the Old Well on FDOC. They say you get a 4.0 for the semester if you do. I'm not one to brag, but from experience, I know it does have a small success rate. Some people like to line up at the well right at midnight and sing the alma mater with other Tar Heels. You definitely don't need to be that dedicated to the cause to get a 4.0, but definitely stop by at some point during the day. It'll be hot and the line will be long, but you never know who you'll meet while you're waiting.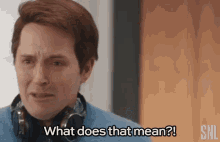 2. Find Your Classes the Day Before
Nothing is worse than being late for your class because you went into the wrong building. Make sure to take time the day before FDOC to find all your classrooms. Go with one of your suitemates and do a run through of what your days will look like. Make sure to do a Mon/Wed/Fri mockup and then a Tues/Thurs. Also, big PSA, there's a difference between Hanes Hall and Hanes Art Center. If you have one of these on your schedule, make sure to check you're at the right one. They're not across campus or anything, but it'll still take you about five minutes to walk between each. Trust me, if you have an 8 am, you do NOT want to waste an extra five minutes. UNC is a big campus. I spent my first few weeks with a map of campus as my phone background. Don't be ashamed if you have to do this. It's way better than being lost.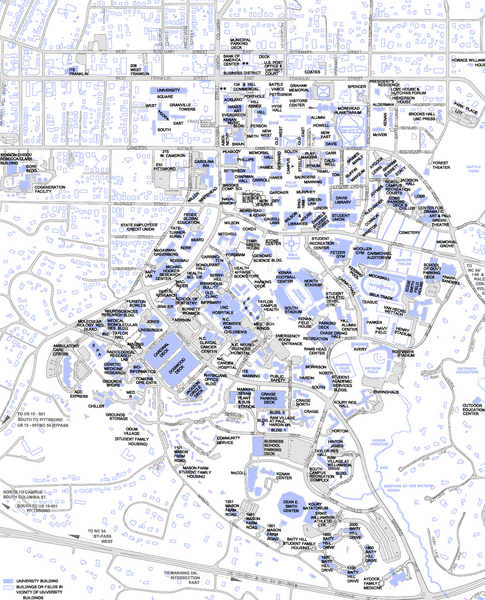 3. Sit in the Front
I've only had one 300 person lecture class during my time at UNC and I can honestly say I'm BLESSED. Those classes aren't fun. Mine was ECON 101 (again, not fun). A lot of 101 courses, especially science ones, will be big lecture ones. Though recitations make them feel a little smaller, the class itself can be easy to get lost in. My best advice is to sit in the front. In my econ class, I sat in the very front row. That might be a little extra, but definitely try to find a seat up front. I'm not saying it's true, but in my opinion, a lot of the students who get those higher grades will sit in the front. Maybe correlation, not causation? Also, a lot of these lectures require group work to answer poll questions, so you want to be surrounded by smart kids. There's a good chance if you sit in the back you'll be stuck next to a kid who only shows up to class the first day, exam days, and last day. And when you have 45 seconds left to answer a poll (yes, @Balaban), you'll regret not sitting next to someone else.
4. Make Time for Lunch
Nothing is worse than sitting in a quiet classroom and then your stomach starts growling. Trust me, this happened to me all the time if I skipped meals, and though it's funny the first few times, I could tell the people sitting next to me would get annoyed after a while. Get into the routine of making time for lunch every day, starting with FDOC. This is an easy way to squeeze in social time during your busy day. I was scared of eating alone at first, so I always went with a friend. After a while you realize eating alone is totally normal, and sometimes needed on bad days, but those first few weeks it's nice to use the time to get to know the people you'll be seeing for the next four years! Also, make note that your Monday schedule isn't that same as your Thursday one, so switch up your lunch routine! You don't have to eat in the dining hall every day. If you're extra busy during midterm season, use a plus swipe and take your food to go to a library.
5. Prepare a Fun Fact
Ugh, professors who do this are the worst. My first day at Carolina I was SO unprepared for this question. UNC is great because there are so many cool people who attend. But that also means those cool people have REALLY cool fun facts. I've had all but one professor at Carolina ask me for a fun fact, so chances are your professors will too. Don't be that lame kid that says you played baseball in high school. Newsflash: this sounds like you peaked in high school. Think back to the unique moments you've had in your life, and share one! But please don't go into a full story either, it's a fun fact, not a fun novel.
6. Create Group Chats
Create group chats with the people you sit next to in class. This is an easy way to get to know your classmates, and it'll come in handy when you need help with homework. Carolina students are really friendly, I promise you no one will think it's weird if you take initiative. My MEJO 101 class I sat next to my roommate. On our first day, she made a group chat with the two boys who sat behind us. We didn't know it then, but by the end of the semester, we all became besties! Also, divide and conquer is an actual thing. It's easier to find the answers to a study guide between four people than by yourself. Do yourself a favor and create that group message.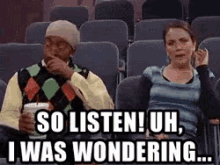 Well, there you have it, how to survive FDOC, Carolina edition. Stay tuned later in the semester for how to survive LDOC. That one is a lot more fun :).