Being a student at UNC comes with a lot of responsibility, history and traditions. We're a tight community, all linked by this same passion for our university. With that, we have some special ways of expressing ourselves. Here's a beginner's guide to some essential Tar Heel lingo (that you may already know) to make yourself sound like a seasoned upperclassman when you step on campus!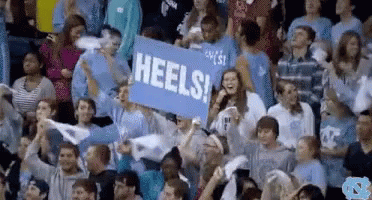 23 – The number that Michael Jordan, noted UNC alum and arguably the best basketball player of all time, sported while winning the 1982 National Championship. Also the number that many of us sport from the sidelines of almost any Carolina activity.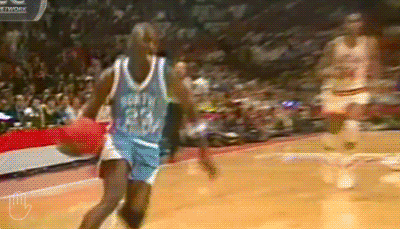 89 – The year that the first (and totally unbiasedly greatest) public university in America was founded, 1789. Another number often seen on jerseys to commemorate a historic occasion.
Born and Bred – A phrase from UNC's alma mater (Hark the Sound!!!), sung at the end of each sporting event. Summarizes our community in that we were all destined to be Tar Heels from day one (even if you weren't raised this way, you'll feel like you were!!).
Ceiling is the Roof – Honestly one of the most insightful and inspirational quotes from our very own, Michael Jordan, while announcing his partnership with UNC's football team. It's important to note that this was during the 2017 dook game (which we won) – the last home game before winning the natty… don't question the logic.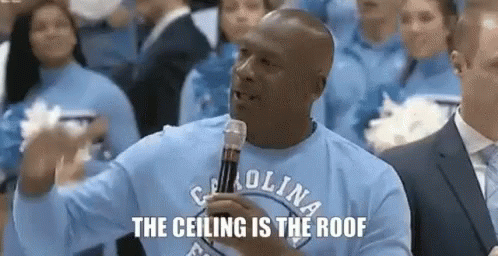 DTH – UNC's student run newspaper organization, the Daily Tar Heel. Captures iconic campus events such as previously mentioned 2017 natty – you may have to get aggressive to get a copy of the Redemption issue though, they're highly sought after.
Dook – Let's all learn how to spell our opposites' name correctly! Producing villains such as Grayson Allen, the only way to spell this university is our way. After all, we're the better blue and that's a fact!
FDOC – The first day of class, in which Heels line up at the Old Well and swear that this semester the sip will lead them to a 4.0… Fact or fiction, it's a Tar Heel tradition we will always participate in with high hopes for an academically stellar semester.
FTK – A motto you'll probably hear a lot of on campus, as it comes from Carolina For The Kids, North Carolina's largest student-run non-profit organization. Especially around Dance Marathon (their 24-hour no sitting, no sleeping event) recruitment season, you won't be able to walk through campus without hearing "FTK, for the kids!".
GDTBATH – You'll very quickly realize that every day is a "good day to be a Tar Heel", so good that we needed an acronym – because that's a long phrase to be saying that often. Win or lose, this acronym drives our rivals crazy (haters gonna hate), which makes us love it even more!
GTHD – Speaking of the rivals, the ones we most love to hate are those gothic devils eight miles down the road… the dreaded dookies. The last unofficial line in our alma mater, and my personal favorite is the one that this acronym alludes to: go to heck dook!!
LDOC – The beautiful cousin to FDOC, the last day of classes. A happy day of celebrating the long semester behind us and forget about the stress of upcoming finals. LDOC is especially fun in the Spring when students can lay out on the quad under a nice spring day and get tons of free swag and food in the pit, courtesy of CUAB!
Midterm Season – While some schools have 1 week designated for midterms, this isn't really a thing for Carolina. In fact, between syllabus week and finals, its basically always midterms season – a time where you can most definitely find students crying in every library possible, because some how it always works out perfectly that all your classes have midterms the same week ://///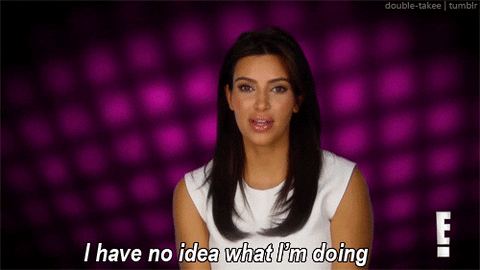 Natty Champs – Example: April 3rd, 2017, when UNC won the NCAA Men's Basketball National Championship, aka the best day of my life. However, Tar Heels are natty champs in several different sports, because we're not a basketball school 😊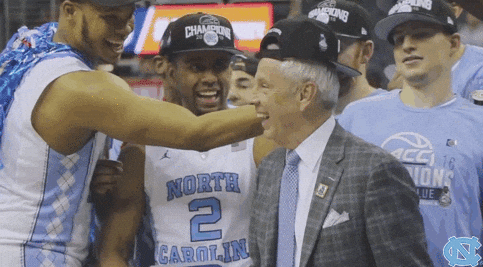 Rams Dining Hall – Now Chase Dining Hall, the older Tar Heels will always refer to the South Campus cafeteria as we know it: Rams.
Rushing – After beating dook or winning a natty in basketball, students flood Franklin Street, burn couches in fires (and hop over said fires), and jump on each other's shoulders. When the clock hits zero, students drop everything and sprint to Franklin and MLK from wherever they were watching the game. This is the ONLY way to celebrate the most important victories (I promise its super fun and will be a highlight of your year).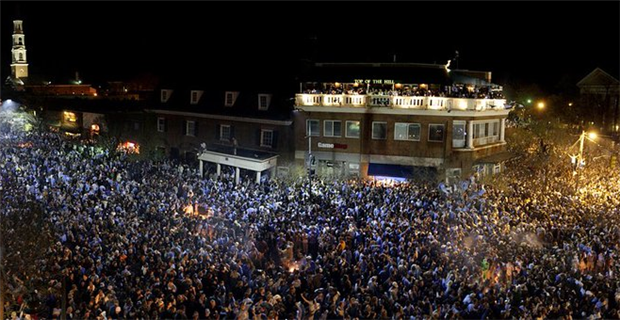 Waterpocalypse – Another throwback that you may hear the older Heels talking about. In the Spring of 2017 UNC's water was infected, cancelling classes that Friday afternoon and causing much of campus to evacuate. In a funny way, this brought students together as we struggled to relocate or survive waterless for the weekend.
If I missed your fav UNC term, leave it & it's definition in the comments!! As always, it's a GDTBATH and GTHD!!