Ask any UNC student or alumni which college they hate the most and I'd be willing to bet a solid 90 percent of them will say Dook. That being said, I'm sure there's some people, in particular, incoming first-years who don't really follow the rivalry (yet), that are kind of confused by this hatred.
Why do we hate Dook so much? What is it about the University of New Jersey at Durham that just sets all UNC people on edge? I can't necessarily speak for every UNC fan, but I think there are some general things we can all agree on when it comes to why we hate Dook.
There are some who will tell you that we hate them because they're good, but I can give you three reasons that argument makes no sense.
First of all, the point is moot because we're good as well.
Second, I've always hated this argument in sports because no one hates anyone just because they're good. Clemson is good at football and I don't hate them. LeBron is good at basketball and I don't hate him. Cate Blanchett is good at acting and I REALLY don't hate her. My point is, simply being good isn't enough for people to hate you like we hate Dook.
Third, when you really look at it, they're not as good as they seem to think they are. I mean sure, they have a lot of preseason championships to their name, but given all of the tools they have at their disposal, they really don't do that well. In the last three years, they've had a recruiting class with at least three five-star recruits, many of whom were the number one player at their position, they have Coach K, who is one of the greatest college coaches of all time and most of the time they switch to zone defense in March, which, according to my friend Colby, is for cowards. And with all of these assets, what do they have to show for it? One (1) Elite Eight appearance in the last three years. In all honesty, it is truly inspiring how they continue to do so little with so much.
But I'm getting off-track. Why do we hate Dook? Because they're snobby and entitled.
Their snobbery is difficult to articulate until you've experienced it yourself. For me, that was visiting their campus. I visited Dook in 2014 when I was going on a trip with my family to visit colleges, and right away, I realized that there was just something so off-putting about a ridiculously expensive haven for Ivy-League rejects with a weird amount of Gothic architecture located in Durham, North Carolina. It gives it this air of snobbiness that you can feel the second you step foot in that area, and the snobbiness pervades into some of the attitudes of the students and players (notice I said 'some of' before any of you get mad).
Then there's the entitlement. Like I mentioned earlier, Dook has more tools at their disposal than nearly any other team in college basketball, and they still end up with mediocre finishes. Also, the way they play, with all the whining and the flopping is infuriating. I'll admit, everyone does a fair amount of flopping now, but Dook has been doing it forever, and has honestly made an art out of it. My personal favorite instance of Dook whining, though, has to be Luke Kennard in the 2017 NCAA Tournament:
There are so many things I love about that picture, but I think the thing I love the most is how much it looks like the crying Northwestern kid.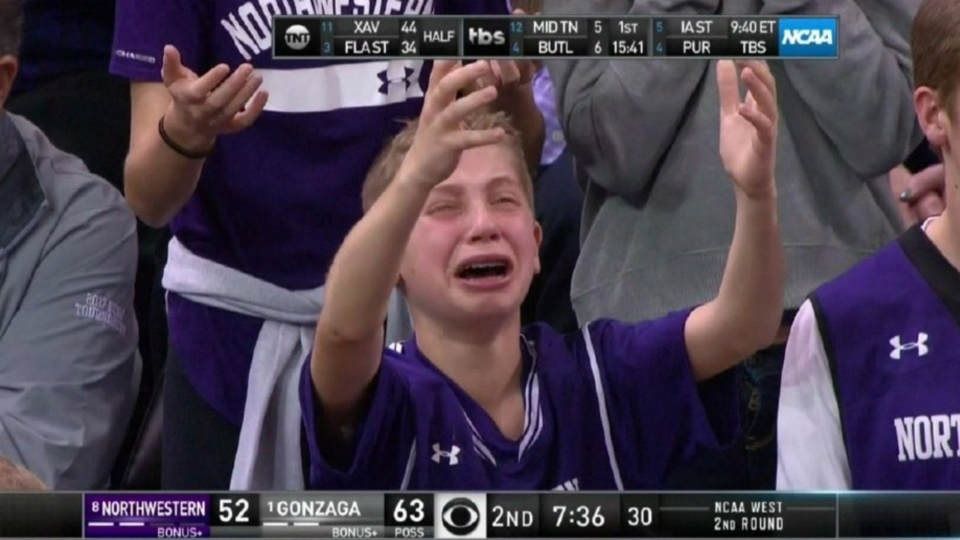 Speaking of Kennard, let's talk about Dook's players for a second. Granted, not all of them are that annoying, I'll actually admit that Marvin Bagley III seems like an ok guy and is definitely a phenomenal basketball player. But the players like Grayson Allen, J.J. Redick and Christian Laettner are some of the most hated players in college basketball. And that hatred doesn't stem from the fact that they're "good," as many Dook fans would have you believe. It stems from the unsportsmanlike conduct and arrogance they constantly exhibited. I mean, who could forget Laettner's infamous stomp: Or the Grayson Allen tripping saga that resulted in him throwing a temper tantrum on the bench and getting suspended indefinitely (which apparently means one game):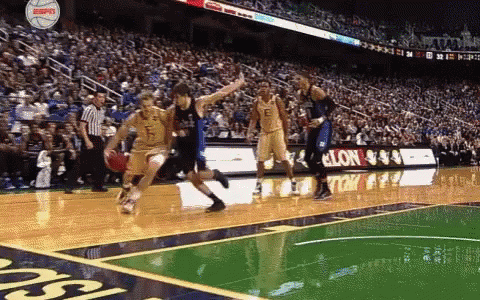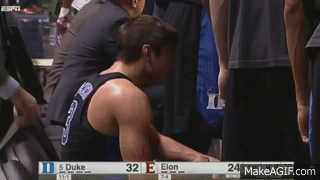 Or J.J. Redick's like…general aura:
These three were some of the most polarizing figures in sports during their time at Dook, and when I say polarizing, what I actually mean is that the only people that liked them were Dook fans.
I think I've gone on long enough, and hopefully, this will serve as an introduction into exactly where this rivalry comes from, but if you want someone who explains the hatred of Dook way better than I could ever hope to, here's a column from the Daily Tar Heel on the subject. And if there are any Dook fans reading this, click here to read a rebuttal to this post.
And, just for fun, here's my least favorite player, Grayson Allen, committing what is, in my opinion, the dumbest foul of all time.