Okay it's true, Tar Heels love their basketball. No, we worship our basketball. From late November to early April, the one thing getting us through our Winter blues is that Carolina plays in the upcoming future. We plan our schedules around the Heels, ensuring that we are free to watch each and every game. That is all incredibly true. But we will never be just a basketball school. The passion for the color on our backs bleeds into each and every sport. Need some facts to back it up? Look no further.
Women's Soccer
A classic example of Carolina talent in it's purest form, this team holds a whopping 22 National Championship titles[1]. For comparison, the next university with the most titles in this sport is Notre Dame with three titles. To say that Carolina is dominant in Women's Soccer is an understatement. It should come as no surprise that several Tar Heel alums have won Olympic Gold Medals in this sport. We are so proud to call this program, led by Anson Dorrance, our own.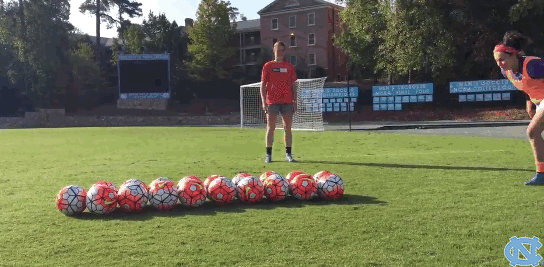 Field Hockey
Coming in third in the natty count behind Women's Soccer and Men's Basketball is Field Hockey with six championship titles! Most recently, the Heels made it all the way to the Final Four in 2017. This team was also home to six women who earned All-ACC Academic honors, proving that they are successful both on and off the field!
UNC has won 20 out of the 35 ACC Field Hockey tournaments that have been played. That is, while the team accounts for 12.5% of the league, it owns ~57% of the tournament titles. In the 2016 Olympic Games, five out of the 16 players on Team USA were former Tar Heels[2].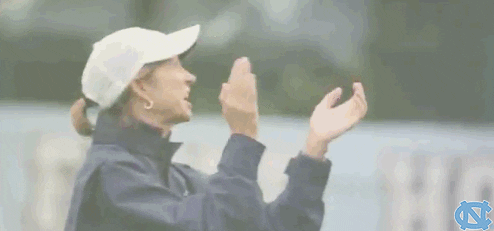 Men's Lacrosse
In 2016, UNC secured their fifth National Championship title in Men's Lacrosse. The team also holds 13 ACC champions, the second most in the league behind Virginia. Next Thursday, June 28th you can catch four of these former Heels in action in the Major League Lacrosse All-Stars match[3]!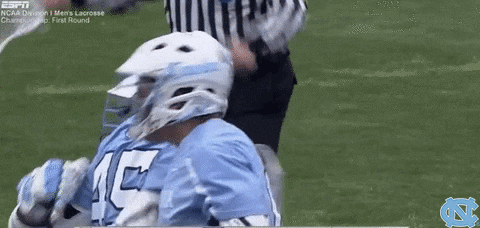 Baseball
While our baseball team has never won a College World Series, this is such a talented team worth noting. This year the team made it all the way to the CWS, and while they weren't able to bring home the title, we are still so proud of their incredible season! This team has six ACC tournament titles and 11 regular season titles, most recently in 2018.
Another reason to love the Diamond Heels? Keenan Stadium and the Dean Dome are amazing places, but there is nothing better than spending a day in the Boshamer Stadium, watching the Heels play baseball, under a beautiful Carolina blue sky!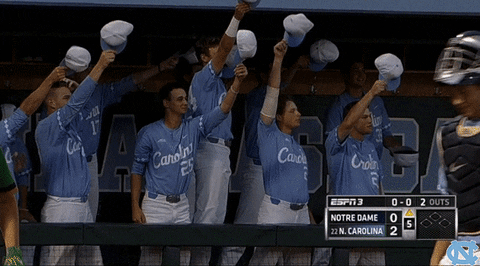 Football
So we've had our ups and downs with the football program here. While every season may not have been as picture perfect as we may have hoped, this program has created some remarkable successes worth noting. Greg Ellis, Julius Peppers and Mitch Trubisky are among the 215[4] Tar Heels that have played in the NFL.
Cross Country, Track and Field, Fencing, Golf, Tennis, Wrestling, Gymnastics, Rowing, Softball, Swimming and Diving, Volleyball, Men's Soccer, Women's Basketball, and Women's Lacrosse – I didn't forget about you guys. But if I raved about each and every Carolina team (which I promise, I totally could), this blog post would go on FOREVER.
So moral of the story, while our basketball team is home to seven National Championships, an incredible coach with over 800 career wins, and amazingly talented athletes; at UNC we love all our sports just the same – and we will not stand to be called a 'basketball school'.
[1] https://goheels.com/news/2015/6/10/205473190.aspx
[2] https://goheels.com/news/2016/7/1/211047891.aspx
[3] https://goheels.com/news/2018/6/18/mens-lacrosse-four-tar-heels-set-to-play-in-2018-mll-all-star-game.aspx
[4] http://www.nfl.com/draft/history/fulldraft?abbr=N&collegeName=North+Carolina&abbrFlag=0&type=school