With almost 19,000 undergraduates, it would hypothetically be easy to blend in at Carolina. But one of my favorite things about our university is that "blending in" isn't something Tar Heels love to do. There are so many ways to get involved in campus to make yourself stand out that make 19,000 not seem so big or scary at all!
Join a Student Organization
With over 800 student organizations to choose from, it's almost impossible to not fall in love with at least one! With everything from politics to dance to service, there is sure to be an organization with your name written all over it.
Eight hundred options can seem overwhelming, that's why Carolina Union hosts FallFest at the end of move in weekend each year. At this beloved UNC event, hundreds of representatives from student organizations set up tables to explain why YOU should join their organization. It's a super fun event complete with free food, performances, and meeting new friends!
Become a Leader in your Org
Once you get settled into the organizations you're passionate about, stay dedicated to them. Being a leader in a college organization has shaped my Carolina experience. While you may have been president of your high school's National Honor's Society chapter, leading a university organization comes with much more responsibility and power. The officers are in charge of everything, from finances to registering with the university to dealing with internal conflicts. By holding a leadership position, not only are you impacting your organization, you also learn a lot about yourself and maybe even your future goals!
Get Involved in Greek Life
This is a popular one that I'm sure you've heard all about, and probably have your own ideas about already. While this wasn't the route for me, I have tons of friends who have found their home at Carolina in a sorority or fraternity. Keep in mind that the meaning and importance of Greek Life extends way beyond all the stereotypes. I highly recommend looking into it with an open mind to explore if you're interested in rushing!
Participate in an Intramural Sport
Continuing with the theme of endless options, UNC offers over 50 intramural sports for all skill levels. This is a fun way to channel your inner natty champ winning athlete, get your exercise in, and meet tons of cool people!
From sit-down volleyball to cornhole, there are tons of unique sports for you to try! And if you can't find your passion, you are more than welcome to start your own team. All you have to do is pull together a few teammates and register with Campus Rec! For more details, check out this link.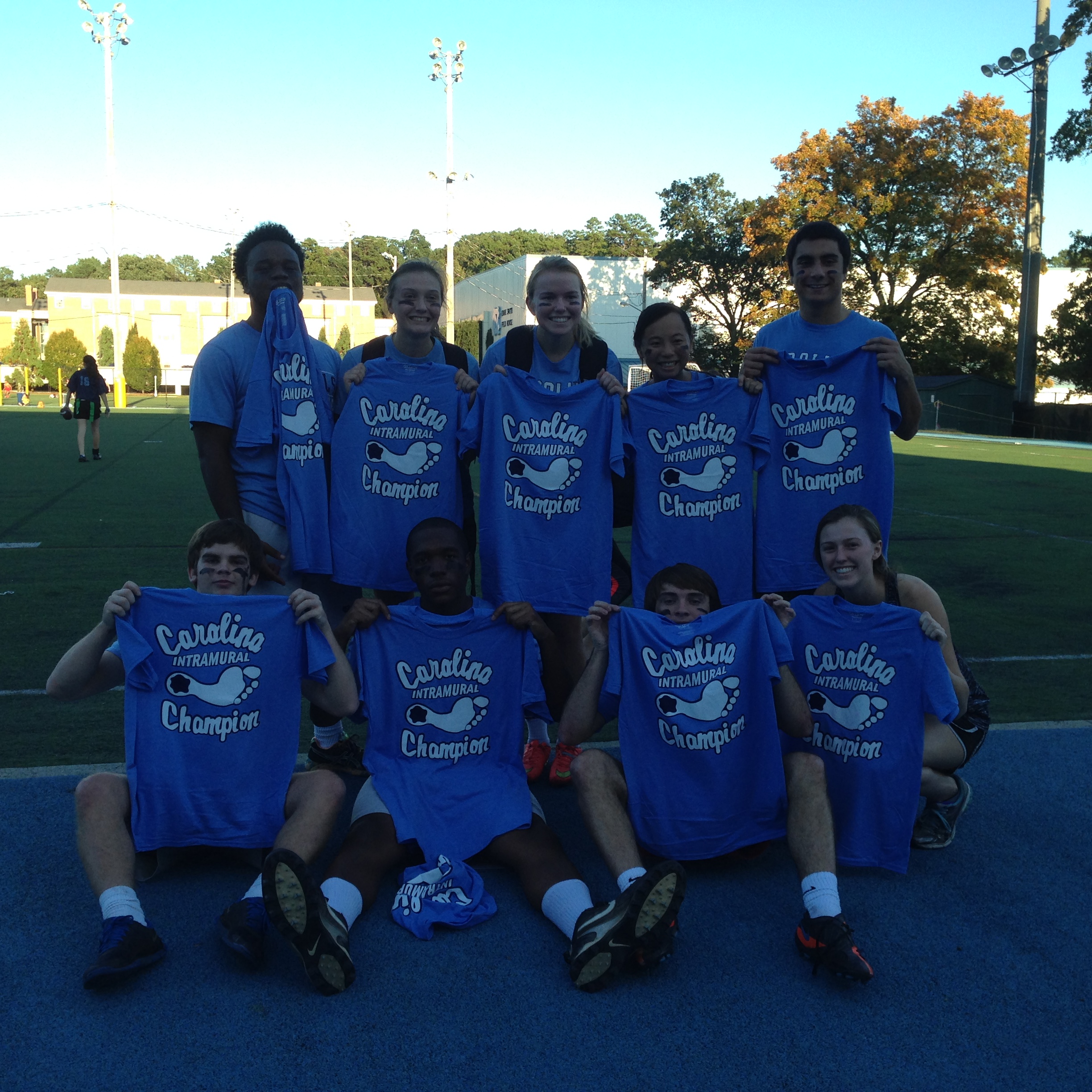 …Or Just Attend Sporting Events
If you, like me, aren't as athletically gifted, you can still get involved while staying on the sidelines! Even with little knowledge of sports (speaking from experience) supporting your talented peers can be tons of fun. At the University of National Champions, we're really into school spirit so this one is a must. With free tickets to games, you might as well take advantage of this incredible perk while you've got it. Supporting the Heels is honestly therapeutic, you can let out all the stress from classes with one big "TARRRR…"
Bond with a Professor or Mentor
The staff at UNC is amazing and they are all so incredibly passionate about their jobs – teaching you! Even in those huge lecture halls where it can be easy to sit in the back row, go that extra mile to make sure your professor knows you. Whether it's sticking around for a couple of minutes after class, shooting them an email, or attending office hours, professors will appreciate students that express interest!
Even if you understand the course material perfectly, simply introducing yourself is a great way to start getting involved in the UNC community. Adults have been in our position and can offer everything from job references to life advice.
Bottom line is: no matter how you do it, step outside of your comfort zone and get involved! At Carolina there are so many ways to do so without ever leaving campus, and involvement will help you find yourself, your people and even what you want to do with your life. Don't spend your four years in your dorm!