If you're an incoming first year, you may wonder if the broke college student life is real?  Even as a returning student you could be in that current state as we speak (well read). Either way, whomever you may be, I'm going to share some tips on how to save your shmoneyy and get your coins.
FOOD. FOOD. FOOD.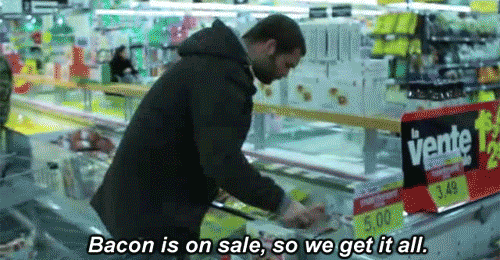 Since we're notorious for being broke college students, ever wonder what we spend the most money on? It is known that most college students spend a lot of money on food, and after just my first year I can definitely attest to that. Whether it's grabbing a bite out with friends or ordering in, we tend to overspend on meals. So, in order to avoid all the unnecessary expenses on food, it is wise to add dinning flex to your UNC One Card. For those of you who may not know, you can add flex which is basically money specifically for food to your UNC One Card. This will allow you to pay for meals by swiping (like a regular card) at those dinning locations all around campus and even some places on Franklin Street. This way you have allotted money that is specifically for food so you wont have to worry about impulse buying. Also, if you have a meal plan on campus, make sure to utilize those green to-go boxes to store food for later, so you can not only save a swipe but you won't have to worry about your next meal. In addition, purchasing snacks or groceries to keep in your room is smarter as you're able to grab something from your fridge easily instead of having to order something. Needless to say, grabbing a meal with friends or ordering your favorite pizza once in awhile is okay but try to avoid overspending so you can save your coins for other things.
GETTING A JOB OR INTERNSHIP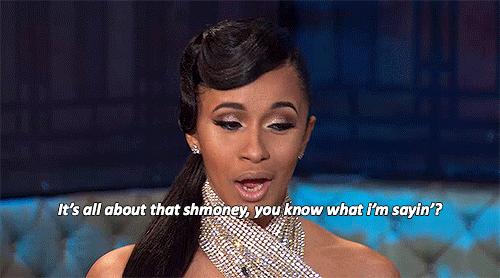 Although your main priority for coming to college is to get that degree, if you have the time or chance, picking up a part-time job or finding a paid internship can very beneficial. Not only will you be rewarded financially but you are also getting experiences that will allow you to develop your skills that you can eventually put on your resume. Working is also an opportunity that will help you learn how to save because you will soon come to realize the value and/or struggle of making a buck. Having a job also teaches you management and organization which you can apply to saving money and spending, or in this case not spending. Nonetheless, getting that paycheck every other week is a sweet feeling and is even sweeter when you don't go out the next day and spend it all.  Of course, you deserve to treat your self for all that hard work but don't go overboard so that all your hard earned money won't be wasted on things you'll never use or that are unnecessary.
BUDGETING
As lame and tedious as that may sound, it's very beneficial to have a budget planned for the school year cause if not well…
Creating a plan or system where you allot specific amount of money to certain things like clothes, going out, school supplies and groceries will help you visually map out the needs from the wants. It gives you the chance to see where your bad spending habits are, and also helps you find ways to organize your expenses. Also, when budgeting you can create a certain plan to save money (like 50% of you paycheck goes to your saving account) that way you will have the funds in case of an emergency or unexpected circumstances. Most banks have budgeting softwares within their banking apps or you can simply write out a plan in your notes and take control! Additionally, UNC hosts many events targeted to students like us, who struggle with spending money so be sure to look out for flyers to get some tips from professionals about how to budget and save! There are many resources available and many are at your fingertips, so be sure to use them while you can to avoid breaking the bank.