At eighteen years old, you have tons of decisions to make that can feel like they will affect the rest of your life. You picked a college (congrats, you picked the best one in the world :)) and now you have to pick a major. While some of your classmates may be pursuing their career they've dreamed of since they were five, if you're undecided it can feel like you're lost without a purpose. But I promise, everything's going to be okay, and it will all work out.
You're Not Alone.
In fact, between 20 and 50 percent of college students enter undecided. On top of that 75% of all students will change their major at least once throughout their college career.[1] So don't feel like you're the first student who doesn't know what they're doing going into college, because you're not.
Look at it from the bright side, going in undecided leaves you limitless. You're free to discover new passions and possibilities, rather than being stuck on one set path. Some people argue that college freshman shouldn't be able to declare a major for this very reason.
You WILL Change in College.
Spoiler alert: no matter how much you think you know yourself, you will not be the same person in college that you were in high school. There's something about being completely independent that will change your entire character. And if your character changes, odds are your interests and goals will change with you. So the fact that three out of four students will change their major is not shocking.
UNC offers majors you probably haven't even heard of. Asian Studies, Classic Archeology, Public Policy, Sociology, you name it! While these may not grab your attention immediately, have you ever really given it a chance? There are so many interesting subjects at university that your high school probably didn't offer. Here at UNC, you are encouraged to step out of your comfort zone in course planning, you just may find a passion in a field you didn't know existed!
Gen. Eds.
In order to produce well-rounded students, there is a set of General Education Requirements all students must fulfill before graduation. These will probably occupy most of your schedule freshman year, meaning you won't be wasting your time taking random classes if you haven't decided on a major. You will be taking classes everyone has to take to complete their degree!
Most students will not be taking more than one or two major courses their first semester. So you're not going to be behind when you come to a decision. In fact, you'll be ahead of all those people who started their major curriculum and decided it wasn't the path for them. Being undecided is a completely normal thing and will not by any means set you back on that projected graduation date.
You're Not Stuck.
While you are encouraged to declare a major before February of sophomore year, you can change your major up until second semester senior year (as long as you can complete the requirements before graduation). There is no ticking clock forcing you to make a decision. You have the freedom to decide whether or not a path is right for you on your own terms.
This also gives you the opportunity to explore your options and fall in love with your major. While you may not be completely set on what you want to do after college when you first declare your major, taking specialized upper level classes will iron this out for you. And if it doesn't, you can always make a change!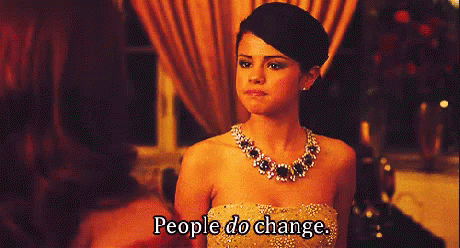 Advising is Here to Help.
While those "tell us about your pizza preferences and we'll determine your major" quizzes are fun and all, you don't have to rely on those to make such a huge life decision for you. In fact, UNC has an awesome team of advisors that are here to guide you in the right direction. They also offer tons of resources that you can look at without leaving your bed here!
Still unsure? It's okay, you don't have to take my word for it. You'll see for yourself once you get on campus and find your niche. Don't stress, you'll for sure fall in love with UNC and all it has to offer in no time, and with that your major will come to you!
[1] https://dus.psu.edu/mentor/2013/06/disconnect-choosing-major/