Finals week can be an incredibly overwhelming end to the semester as your classes cram all the material you have learned into one test. In addition to studying, a lot, there are numerous ways for you to ensure your finals week goes by as smoothly as possible! Below are some tips that have gotten me through my finals during my two years at UNC!
1. Take Care of Chores Beforehand
During finals week, your brain is often working at maximum capacity, possibly storing analytical chemistry knowledge one day, and medieval Europe material the next. Because of the frantic schedule of finals week, it helps if you can eliminate chores beforehand. For example, buying final exam materials, such as blue books (used for writing exams), or scantrons beforehand can ensure that you do not forget them the day of the exam! Additionally, doing your laundry before finals week helps free up your schedule so you will not have to worry about clothes while studying. By doing chores beforehand, you maximize time for what truly matters during finals week : sleep, food, and studying!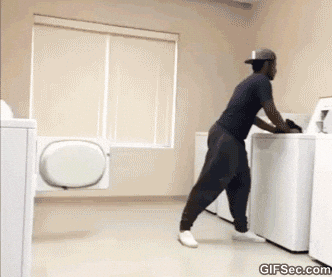 2. Take Advantage of Residence Hall Study Lounges!
Students tend to gravitate towards the libraries on campus such as Wilson, Davis, or the Undergraduate Library during finals week. Because most students are planning to study at the libraries, they can often become very crowded and hard to find seats in. For this reason, the study lounges that come with every residence hall can be an excellent resource for studying without the packed atmosphere! Personally, I enjoyed using the study lounges in Horton during finals week because it was so close to my room as opposed to the North Campus libraries (Wilson, Davis, and the Undergraduate Library)!
Pictured : Craige North Residence Hall Study Lounge
3. Exercise is Your Friend!
For many students during finals week, exercise is the first thing to be sacrificed in exchange for study time. However, exercising can be a worthwhile study break that relieves stress which is effective in improving your mentality and preventing the potential onset of stress-induced acne. Also, exercising with a friend can be used as a much needed break to be social and remind yourself that finals week can be more than confining yourself to the company of only books and study guides!
4. Don't Forget to Eat!
While putting in long hours of studying for exams it's easy to simply "work through meals."  However, by forgetting to eat three meals a day, you can be lowering your overall energy levels which can negatively affect studying and test performance. Additionally, it's vital to eat a well-rounded meal to ensure you are fueling your body for success. For example, fresh fruit can be used as a much needed sugar boost while eggs can be an excellent source of protein!
5. Make Time for Sleep!
One of the worst aspects of finals week is the dreaded all-night study sessions that result in eye bags and drained energy. Often times, all-night study sessions can be replaced with waking up early, and studying efficiently throughout the day. Also, by reaching around 7-8 hours of sleep a night, you will be able to approach your final exam with fresh eyes and a rested mind. Personally, after performing an all-night study session, I have found myself making small mistakes that simply result from a lack of sleep.