Wooohoooooo it's that time of the year. Graduation, family vacations, and new to you: orientation!! Every new student coming to Carolina in the fall gets to attend an orientation session this summer, so I've broken down the two days into the best do's and don'ts list I could think of. After reading this you'll be totally prepared to make the most of your Carolina preview.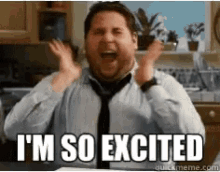 Do's:
Do take advantage of all the free items! One of the best parts about orientation is all the free Carolina swag you can leave with. Throughout your two day experience, many of the organizations on campus will be present at different sessions to teach you more about life at UNC. The best part is, this usually means they have free stuff to give away too. There are stickers, popsockets, phone wallets, water bottles- seriously anything you want you can pretty much find. You'll come out of orientation ready to show off your Carolina pride to all your friends. *Hint hint* come find me and the rest of the summer Housing team for some of this said free stuff.
Explore the Chapel Hill community! If you have time, check out all the yummy places to eat on Franklin Street. There is nothing that will make you more excited for college than knowing where all the tasty places Tar Heels eat are at. For those of you who don't live nearby, it's also a great opportunity to see how much Carolina pride the town has. Many of the restaurants on Franklin are decked out in Carolina art and other Tar Heel decorations, so be sure to take it all in. You're going to be spending your next four years in this town, and dining hall food will only satisfy you for so long. Use orientation as a trial and error time to find your favorite Franklin Street staple. P.S. we'll be giving away coupons to some of these restaurants, so make sure you stop by our table during your session! #EatBlueBleedBllue
If you're coming to orientation with your #froomie, stop by the Chapel Hill mural behind He's Not Here. There's no guarantee that you will become besties with your roommate, but chances are you two will make memories that'll go past your first-year, so it's always nice to have a picture that marks the start of a friendship. Who knows? You might even end up rooming with them again your next year.  Don't forget to check out our blog in the next few weeks for more picture perfect spots to take your roommate to! #DoItForTheGram
Don't's:
Don't forget sheets, blankets, and a pillow! All students are housed overnight inside Cobb. Being a hall-style residence hall, it has central A/C, and boyyyy can it get cold in there. To not spend your first night at Carolina shivering, (since there will be plenty of those during the winter) make sure to bring a blanket to keep you warm. PSA: You may not get a lot of sleep!  Trust me, Orientation Leaders pack A LOT into the two days you're here. So once you finally do get a chance to head back to your room, make sure you have everything you need to spend the night dreaming of your Carolina future. You'll need to be well rested for Day 2 when you practice registering for classes.
Speaking of course registration, do NOT panic!! I was so overwhelmed and stressed during my registration info session, I wish someone would have told me it's totally normal. On Day 2, all new students participate in a mock registration session with an academic adviser. Here, all your questions on how to register for classes will be answered. When they take you through the course lists, you might notice all the classes appear to be full, but don't worry! Many of the courses for first-years have reserved seats. This means they might appear to be full when you're looking, but come registration time certain seats will open up specifically for you! If you still don't see any classes that have open seats, a lot of times students change their schedules over the summer, so if at first you don't succeed, keep checking! Also, ConnectCarolina isn't an easy website to figure out by yourself, so make sure you're really paying attention during your info session. The last thing you want to happen is come your registration time a few weeks later and you realize you have no idea how to add a class to your shopping cart.
Don't be shy!! Be open to making new friends! The very first people you meet at Carolina will be those in your orientation group, so make an effort to become friends with them! How cool would it be during graduation time four years from now to say you met your best friends your very first day at Carolina? A lot of times, the groups are created by similar interests, so find things you and your groupmates have in common! All in-staters and out-of-staters have one thing in common: they're all new to UNC, so don't worry about being nervous about introducing yourself. Everyone is in the same boat of trying to meet new people. You never know who you will end up seeing every day in the fall!
Orientation is your first real taste of Carolina- take the time to soak it all in. After all, this is your home for the next four years!