The priority housing deadline has passed, you've done your research on all the residence halls, and maybe you've found a roommate. You've clicked submit on your housing application… so now what? (If you haven't done this yet – it's not too late! Do it right now here, and then come read this!) Before you know it, you'll be moving into your new home, making memories that will last a life time. But until then, waiting to get your housing assignment and move into your future dorm can feel like an eternity.  Here are some things you can do while you wait!
Start Planning Decorations
Whether you want to get crafty or buy decorations, pick a theme or mix and match, coordinate with your roommate(s) or do your own thing, you have plenty of decisions to make. Your dorm is your space, and you're going to be living in it for a whole year, so make it your own! This will definitely make it feel like home in no time.
Get to Know Your Classmates
Maybe you know a few high school friends joining you at Carolina, or maybe you're coming in not knowing anyone. Either way, you will meet SO many new people once you come to college, so you might as well get a head start now!
Join your class's Facebook page or GroupMe and introduce yourself! They may seem like strangers now, but you've all chosen  UNC and are officially a part of the Carolina family. This family is so welcoming, and many of your classmates are just as eager to meet you as you are to meet them!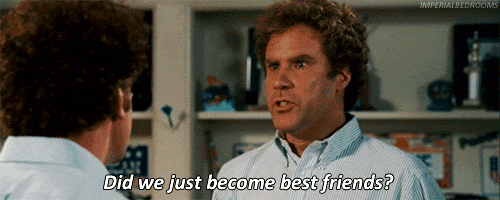 Get Pumped for Orientation!
It's a two-day Carolina-filled experience, what's not to love? If you haven't already fallen in love with this campus, you're sure to start appreciating it during orientation. From meeting fellow students, to touring around the campus, to learning more about your future life as a student – this will make everything feel very real. After just 48 hours, you'll leave UNC even more excited for your next four years than you were when you arrived.
Learn All The UNC Chants
For all you 'Tar Heel Born and Tar Heel Bred's out there, this one probably is a no-brainer. But if you weren't raised a Carolina fan, learning the chants are a must. At UNC, almost everyone you meet will have tons of school spirit and chanting on our sports teams from the student section is one of the many ways we express this spirit.
A tradition we have after every game, win or lose, is to wrap arms around each other and sing the alma mater. Singing and chanting with my fellow Tar Heels after a game is one of my favorite UNC things, it's a sacred tradition that never gets old. Plus, you'll look like a real pro at orientation if you already know these chants.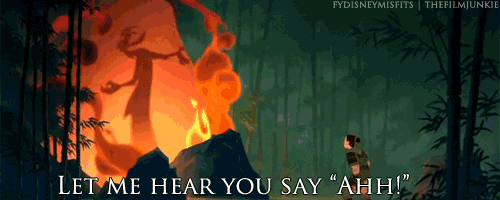 Binge Watch Carolina Sports
Along the same lines of school spirit, if you're not a Tar Heel fan yet, you will be very soon. Even if you don't like sports. I couldn't have cared less about basketball before coming here, but it didn't take long for me to get hooked.
Even though it's not basketball season right now (cries), UNC has so many great sports teams to follow. If you're not in the area, most of our sporting events are broadcasted on TV or online! And, you can always go back and watch old games! (I highly recommend the basketball game against Gonzaga on April 3rd, 2017… just saying…)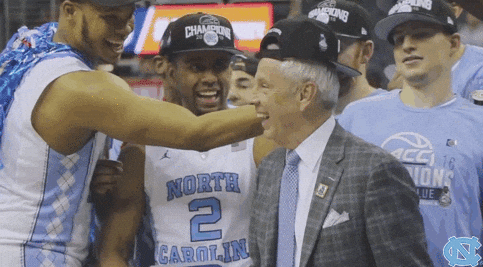 Look at The Course Catalog
Choosing classes can be overwhelming – there are so many options! Don't stress, you'll get tons of guidance at orientation to walk you through registration and point you in the right direction in selecting classes. But if you want to be proactive, start looking at UNC's online Course Catalog here to see what kind of classes you might be interested in.
Don't be afraid to step out of your comfort zone and try new things, college is the perfect time to do that! Take some classes that stick out to you, even if they're not a General Education or Major requirement. Maybe you'll find a hidden passion in a place you never knew existed!
Follow UNC Housing on social media
Shameless self-promo? Maybe. But seriously, follow us on Instagram, Twitter, Facebook, and Pinterest (@unchousing) and add us on Snapchat (@carolinahousing). We're here to show you what resident life is really like on campus, and want to make your transition to college as easy as possible. Reach out to us on any of these platforms if you have any questions!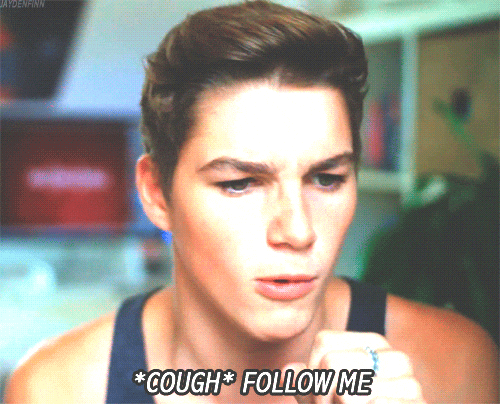 Bottom line is, this summer will fly by! You will be moving into your new home in no time and we can't wait to meet you all, we know you're going to love it here!