For all of you keeping track, tuition and fees are racking up to be about $8,910 for in-state and $34,938 for OOS students in the 2018-2019 academic year. Woahhh that's a lot of money! While this may look like a big hit to you and your parents' bank accounts, Carolina is actually Kiplinger's Best Value University (WOOHOO another thing we are number one in). Basically, you're getting everything you pay for AND more.
But what exactly are you paying for? What does "tuition and fees" even mean? I know looking at a list of what is included in your fees can be a little confusing, so I've highlighted some of the totally awesome perks you don't want to miss out on as a UNC student.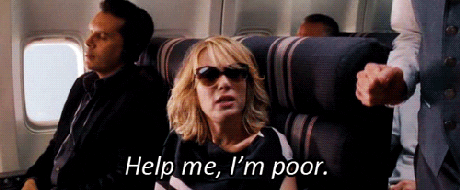 Access to Makerspaces
These spots are so cool. BeAM@Carolina is a recent addition to UNC's campus. The program includes a network of makerspaces to design and produce physical objects for education, research, entrepreneurship, or just for fun! There are four makerspaces on campus: Murray Hall, Hanes Art Center, Kenan Science Library, and Carmichael Hall. Here, you can 3-D print, design your own stickers, make unique laser-cut products, woodshop, and so much more! Best part? It's at no additional cost for UNC students. You have to attend an orientation session first to get familiar with the tools, but after that, you're free to release your inner creator!
Pro-tip: don't want to spend the money on laptop stickers? No problem- head to one of the makerspaces and print your own!
2. Athletic Event Tickets
Basketball and football seasons are great (can I get a #NattyChamps anyone?), but what makes them even better is knowing you don't have to pay for any of the tickets! While some of your friends at other schools have to pay hundreds of dollars for season tickets, here at Carolina students can swipe into athletic events with their OneCard. Basketball is a little tough- you have to sign up online to receive tickets through a lottery system, but for all the other sports all you'll need is a OneCard and a few Carolina chants memorized. Did I mention every four-year student since 1978 has experienced at least one national championship in one of Carolina's 28 varsity sports? That's pretty cool if you ask me.
3. Recreation Centers
Stressed about gaining the #Freshman15? Don't worry. At Carolina, your student fees provide you with a membership to all of the campus rec services. No pain no gain? You can use all of the equipment and facilities on campus to do some heavy lifting. Trust me, your chemistry textbook is NOT meant as a weight.
But maybe you're more of a group person. There are several classes taught every day by certified instructors in everything from Zumba to Yoga. Check out the schedules on the campus rec website and bring a friend along for an hour of high energy movements.
Finally, for all of you who were all-state athletes and don't want to give up your sport quite yet, you can sign up for an intramural team or try out for a club team. The winning IM team for each sport gets an intramural champion t-shirt that'll have everyone jealous of your athletic abilities.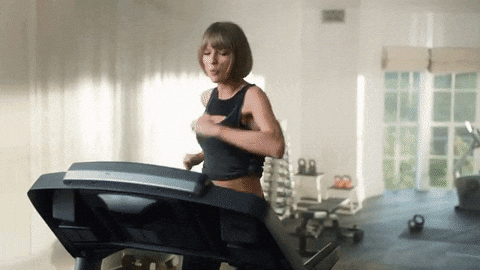 4. Adobe Creative Cloud 
Being a design nerd myself, this is one of the hidden gems UNC provides for students that changed the way I do assignments. Every student with a UNC email can create an Adobe account and download ALL of the Adobe programs at no cost! Part of Carolina's Digital Literacy initiative is to integrate the Creative Cloud into classrooms, so don't be surprised if your English 105 teacher asks you to use it on your next project. UNC is one of the only schools in the country to provide their students to complete access, so take advantage of it! If you need help getting started with the software, students also have access to Lynda.com and the Media Resource Center in the basement of the UL. Almost all of your design questions can be answered here.
5. Discount Performing Arts Tickets
One of my suitemates freshman year was a huge theatre person, so she starred in several shows throughout the year. I wanted to be a good friend and support her, but I had no job, which meant no money either. Luckily, UNC students receive discount tickets to all performing art events on campus. In fact, most shows cost as little as $5! While most of us can only sing in the shower, it's cool to see how fellow Tar Heels rock a stage.
6. Residence Hall Association 
When you sign up for a housing contract, some of your fees go towards the Residence Hall Association. What is RHA you ask? RHA is an organization on campus that puts on different events throughout the year for the school and in your residence hall. Every year, RHA hosts a viewing party for UNC-Duke Basketball games. Trust me, this is the one game you don't want to miss. Unfortunately, tickets for the game are hard to come by, so where better to watch the game than in a room full of other Duke-hating Heels?
Additionally, every residential community has a Community Government that puts on events on a weekly basis. These events are great places to become friends with the students in your hall. Having been a part of my community's CoGo, I can tell you almost all events come with the assumption of #PhreePhood, so don't miss them! Meal swipes can get low towards the end of a semester, so make sure to save them whenever you can.
7. Campus Health
Contrary to popular belief, an apple a day doesn't always keep the doctor away. And for a lot of students, living on campus means being away from home for the first time. When there's no one around to make you the chicken noodle soup that always made you feel better, make sure to make an appointment with Campus Health. Every student pays a Campus Health fee anyway, so you might as well use it! No one likes feeling under the weather, especially here at Carolina where there is something new going on every day. Head to one of the clinics as soon as you feel something is wrong. All of the doctors are super friendly and will get you back to perfect health in no time.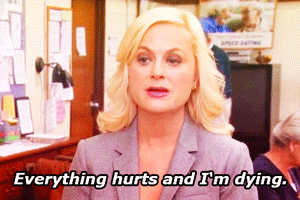 What I'm trying to say is, Carolina has so much more to offer than you could possibly imagine. Don't let your four years go by without using all the resources you can!