Living on campus is a key part of the authentic college experience. A lot of incoming first-years might be excited for the new adventure, but less excited about sharing a living space (and a bathroom).
As a weathered old first-year, I can tell you that I was in the same exact boat. But after a year of living in an eight-person suite, I realized there wasn't much to worry about. Here's what I learned:
ROOMMATES
Maybe you're used to sharing a room with a sibling. Maybe you grew up with a room all to yourself. Whatever your past experience, living with a roommate is probably going to take a little getting used to.
Having a roommate is a little different than sharing a room with a sibling. For one thing, both of you probably won't be related. Also, the room that you're sharing isn't just a bedroom – it's where you live. That means everything you own and everything your roommate owns will be in the same space. So that means you need to be able to communicate what spaces and items are shared, and what you want to stay separate.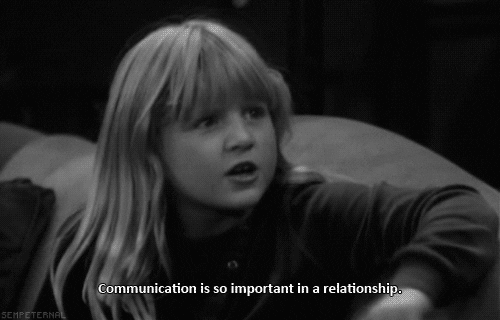 Another good thing about having a roommate is that you probably don't have to buy all of the appliances and furniture you want to be in your dorm! I found it pretty convenient that I didn't have to buy a microwave since my roommate already had one.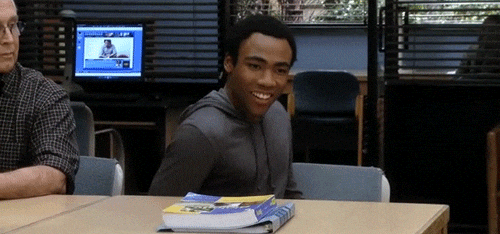 Something I was concerned about before moving in was having a different sleeping schedule than my roommate. Both of you probably won't be going to sleep at the same exact minute of the same exact hour – how do you deal with that? Lamps, earplugs, sleep masks, and communication. Just let each other know if you're going to sleep super early or super late. It only takes a few seconds to ask about things like turning off the lights and turning down any music and other things like that. If you're a particularly light sleeper, earplugs and sleep masks would be a good investment. Also, you could talk to your potential roommate before even moving in and ask about what time they usually go to sleep.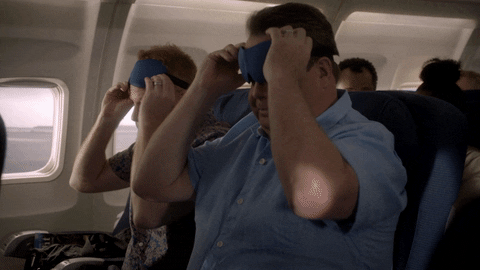 Something else to keep in mind: Just because you live with this person doesn't mean you have to be with them 24/7. If you tend to be introverted or you just like to have some time to yourself, the thought of living with another person might make you want to rethink the whole dorm thing. But as an awkward introvert myself, I think I have the authority to tell you that a roommate does not equal a life partner (Unless you want that, I guess. Up to you).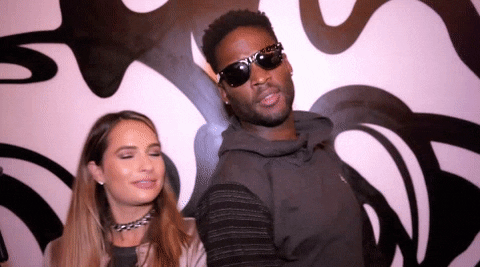 SUITEMATES
Suitemates are a step removed from roommates. You don't share a room with them, but you do live in pretty close proximity to them.
Experiences with suite mates are pretty varied, as they are with roommates. I know people whose closest friends are their suitemates, and I know people who don't even know their suitemates' names. Personally, my suitemate group is pretty close with each other. While you can choose whether or not to talk to the other people in your suite, I would recommend hanging out with them whenever you can. I mean, it's a built-in friend group – you don't have to try too hard to get to know them.

BATHROOMS
Ah yes, the dreaded shared bathroom. Turns out, there's not much to dread.
If you live in an eight-person suite, someone comes in and cleans the bathroom for you a few times every week. If you live in a four-person suite like in Koury, you'll have to clean it yourself. I lived in HoJo, so the bathrooms were cleaned for us. If you live in a four-person suite, I would recommend organizing some kind of cleaning schedule with your suitemates so that the work is divided up fairly.
Sharing a bathroom with seven other people might sound scary, but surprise: it's not. At least in my experience, and from what I've heard from other people, the bathroom situation isn't as much of a hassle as I thought it would be. Everyone has different schedules, and everyone gets up at different times, so the bathroom is usually accessible whenever you need to use it. In all my time here, I never had to fight over who got to use the bathroom first, because the bathroom was always open.
Another thing: the bathroom does lock. If you're coming out of the shower or just want some privacy, you don't need to worry about someone bursting into the bathroom.

To wrap it up:
My experience living in a shared space wasn't the nightmare I thought it would be. Visions of feuding roommates and duels over who got to take the next shower were replaced with new friends and sweet, sweet independence. Living on campus turned out to be the best way to start off my time at UNC.
Did I miss anything? Want to know more? Leave a comment or message @unchousing on any social media platform! You can also shoot us an email or give us a call!
SaveSave