You did it. You're a Tar Heel, now and forever. You go to the University of National Champions (or I guess technically it stands for North Carolina but whatever).With great power comes great responsibility, and no responsibility is greater than upholding the proud tradition of hating Dook.
If you're new, you've probably heard of the tobacco road rivalry, and you probably also spell the other school's name "Duke". You're in college now so it would be pretty embarrassing to make such basic spelling errors in public. Stay ahead of the curve of incoming first-years and make sure to refer to them as Dook as much as possible 100% of the time.
Now, you guys only have a little bit of time before basketball season starts, so now more than ever it's important to teach yourself the basics. Basketball is kind of a religion here, and being able to point out exactly which foul Grayson Allen just committed will be sure to make you a few friends.
As for watching the games, the golden rule is one person per square inch of space on the TV screen. Basically watch the games with as many people as possible. It's a bonding experience, and one that can help you make friends with literally anyone on campus.
On a more serious note, there are very specific etiquette rules surrounding interactions with students from opposing schools. First let's talk about NC State fans.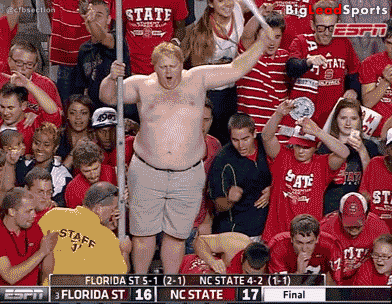 Now these guys will stop at absolutely nothing to get you to acknowledge a rivalry between UNC and State. One of the great truths you must learn during your time here is that there totally isn't. State's a good school, so are we. On the off-chance that they make the NCAA tournament, you should absolutely cheer for them.
Dook is another story. They are evil. Their mascot is a devil. They know they're evil. Now you know they're evil. For you humanities kids, Dook by any other name would smell as gross. For you comp sci kids, Dook.equals("the worst"). For the rest of you, just check out this guys face, it says it all.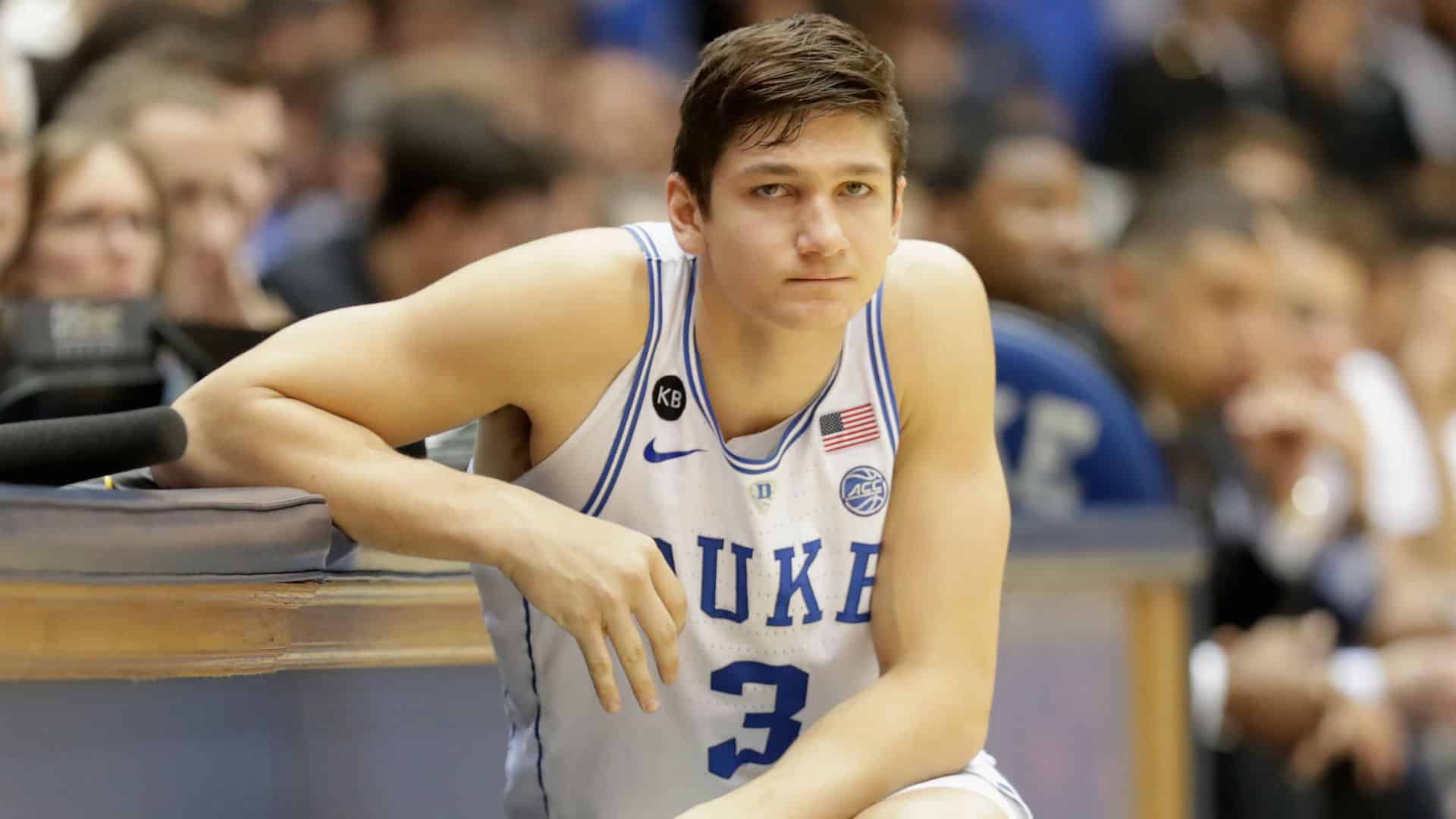 When interacting with Dook students however, it's important to treat them with as much respect as physically possible. They're good people who work hard and a lot of the time are actually studying the exact same thing as you. Just remember that you're school is infinitely better because their shade of blue sucks and this one internet review you read told you they are arbitrarily evil.
Whenever Dook plays someone in the tournament, it is absolutely imperative that you cheer against them. Obtain opposition gear and memorabilia whenever possible. If another school defeats Dook or knocks them out of the tournament, that school is now cool and must be treated as such.
Finally, the most important tip, and what may become one of your best memories at Carolina…………….the Franklin Rush. If you're from in state you might have heard of Franklin Street. It's a pretty cool place that;s usually bustling and full of exciting things and people. After we beat Dook you won't be able to walk. If you're a current student, I'm sure you remember the championship rush. If you're new, just picture one of the horde scenes from The Walking Dead. That about sums up how much elbow room you'll have during the celebration.
The town absolutely explodes after a win and there's a right and a wrong way to do it. If you cheer a little bit and then go back to your lab report, that is incorrect and your roommate will become morally responsible for delivering a swift smack to the back of your head. If you scream and run out of your dorm straight for Franklin Street as fast as possible that is correct and you will have an incredible night. Running is very important. If you were on the cross country team, you have an obligation to run the entire way. If you were on the debate team, keep a steady pace that is doable for you and think of clever slogans to paint on the signs (my favorite is "Duck Fook but hey).
You can't really appreciate the full magnitude of Dook's suckitude until you get here, so I'll leave it at that. Come watch Grayson Allen trip someone in the Dean Dome and you'll understand.
Watch with your friends, buy running shoes before the big game, Go Heels, Duck Fook.